August 7th, 2010, 8:04PM by nat | 5 comments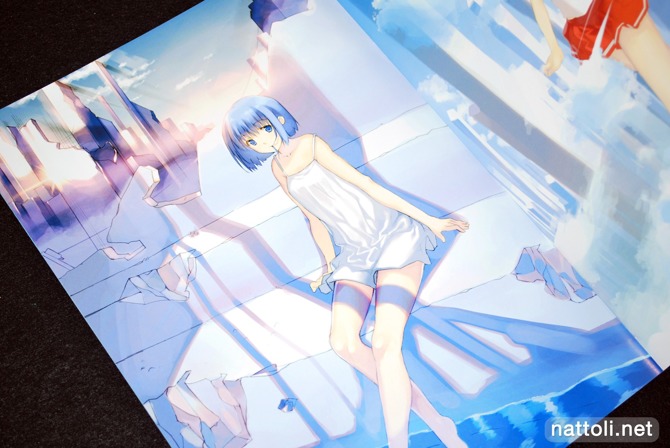 Joeian is a new artist to the doujinshi scene who after a bit of a rough start, published his first book for Comitia 91 earlier this year. While I think the art work in CS-01 Colourful Symphony shows how "new" this artist really is, it also demonstrates a great eye for coloring and scenery.
Having known nothing about the artist, I bought CS-01 Colourful Symphony based on the preview pictures on Toranoana and the fact that the coloring was very reminiscent of Takoyaki. CS-01 is an A4-sized staple-bound doujinshi, and 16-pages when counting the covers. As you can see above, the cover art is cropped from a full body illustration in the book.
Joeian's girls have rather unique proportions, making them seem quite elongated in both their upper and lower body area. Could be his style, could be the need for more practice, but either way it does give me a distinct feeling that something is not quite right! At least his girls aren't overly stiff, which is something I tend to dislike even more.
There are a lot of things I like about Joeian's art style, so it'll be interesting to see where he goes from here.
---
Title: CS-01 Colourful Symphony
タイトル: CS-01 Colorful Symphony
Pages: 16 (including covers)
Release date: 02/14/2010
Buy: Toranoana

Comments