September 22nd, 2009, 12:18AM by nat | 1 comment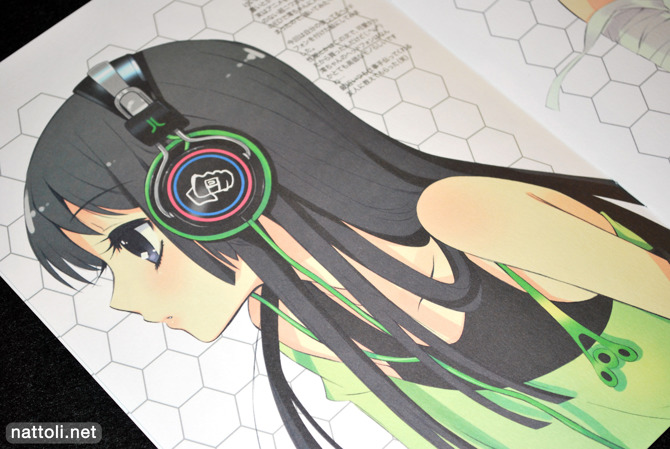 Ito Noizi's Comiket 76 doujinshi,
Sweet + Sweets
, has to be one of the
tiniest
ones from her yet. This book has only 12 pages, and this includes the covers. Initially, I wasn't going to get it at all, but the promise of her illustrating characters like Sheryl and Ranka from Macross Frontier along with Mio from K-ON just became too much to ignore. No doubt in a few years time, these will all appear in the back of an "Ito Noizi Illustrations IV"!
The book is B5 sized and staple-bound, with heavily textured (and thick) pages. Maybe to help make it look a bit more substantial than it actually is.
And of these 12 pages, half were dedicated to Evangelion: the cover image is repeated inside, there are a couple chibi versions of Rei Ayanami, a pirate eye-patched version of Asuka, and Makinami Mari Illustrious.
The last couple pages are sketches, which can be kind of fun when you see what Mio could have looked like ;_; This retailed from sites like Toranoana for around 735 yen. Do you think it's even worth that much to you? Or would you have passed on it?
---
Title: Sweet + Sweets
タイトル: Sweet + Sweets
Pages: 12 (including covers)
Buy: eBay

Comments